Supersedure is a characteristic of the native Irish honey bee. It is where the bees replace an ageing or waning queen without swarming.
Perfect supersedure is where the old honey bee queen obligingly remains in-situ, laying to the best of her abilities, until the new queen is up and running – before gracefully fizzling out.
This is a sought-after trait for obvious reasons and if you find it in one of your colonies you should definitely factor it in to your bee improvement assessments. Click here for Bee Improvement and to download Assessment sheets.
Here are some fuzzy photo's of a perfect supersedure in one of our hives yesterday (20.5.19)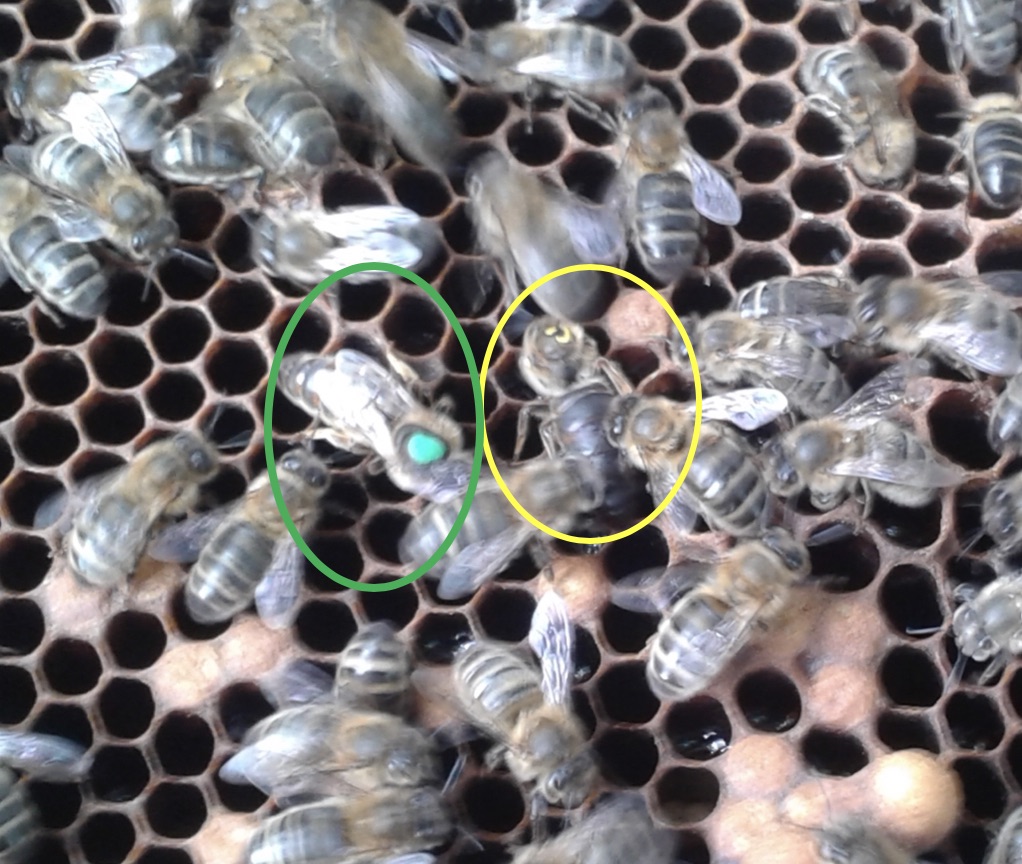 Click here for Fighting Queen Bees
Click here for Piping Queen Bees
Click here for How to Improve your Bees
Click here for more about the life cycle of honey bees
Click here for more about the Queen Bee
Click here for Swarm Prevention
Copyright © Beespoke.info 2019.  All Rights Reserved.