Here's something to write home about: five virgin queens – all on the same frame! Below – click it for a close up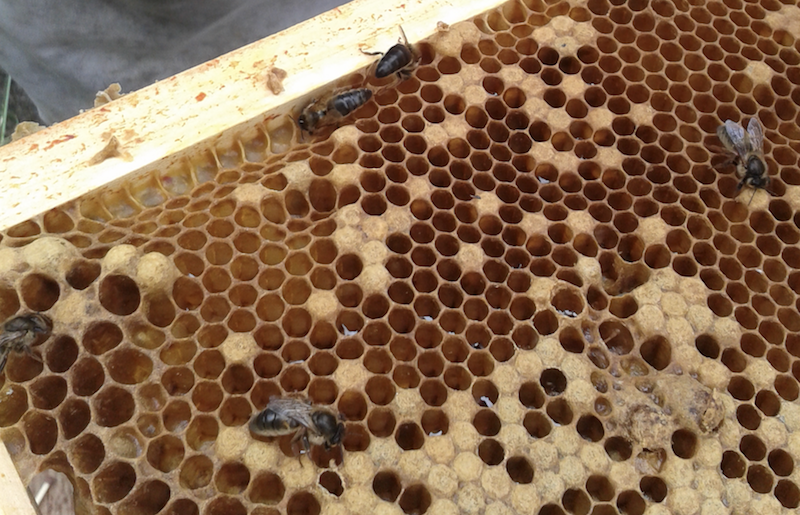 And here's where two of them started fighting like Jack Russell terriers: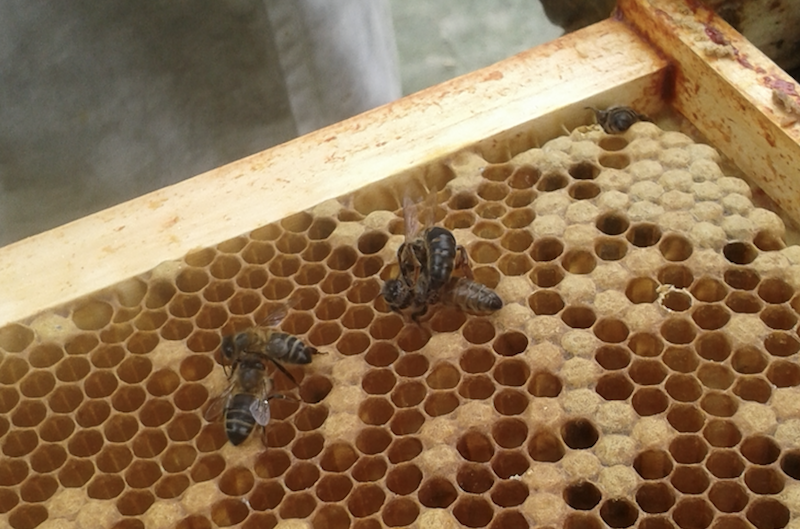 Click the photos for close-ups.
Click here to listen to queen bees piping.
Click here for more about the queen bee.
Copyright © Beespoke.info, 2016.  All Rights Reserved.