At this time of the year (spring) remote hive monitoring really comes into its own. I have an Arnia Hive Scale at one of my apiaries and it gives me a good idea what is happening not only in the monitored hive but also a rough idea of what is happening over there.
Since I installed it 2 months ago, apart from a sudden vertical jump when I put a super on to accommodate the growing population, it had been recording a steady decrease in weight but for the last 3 days it began to register an increase!
Here, have a look at this…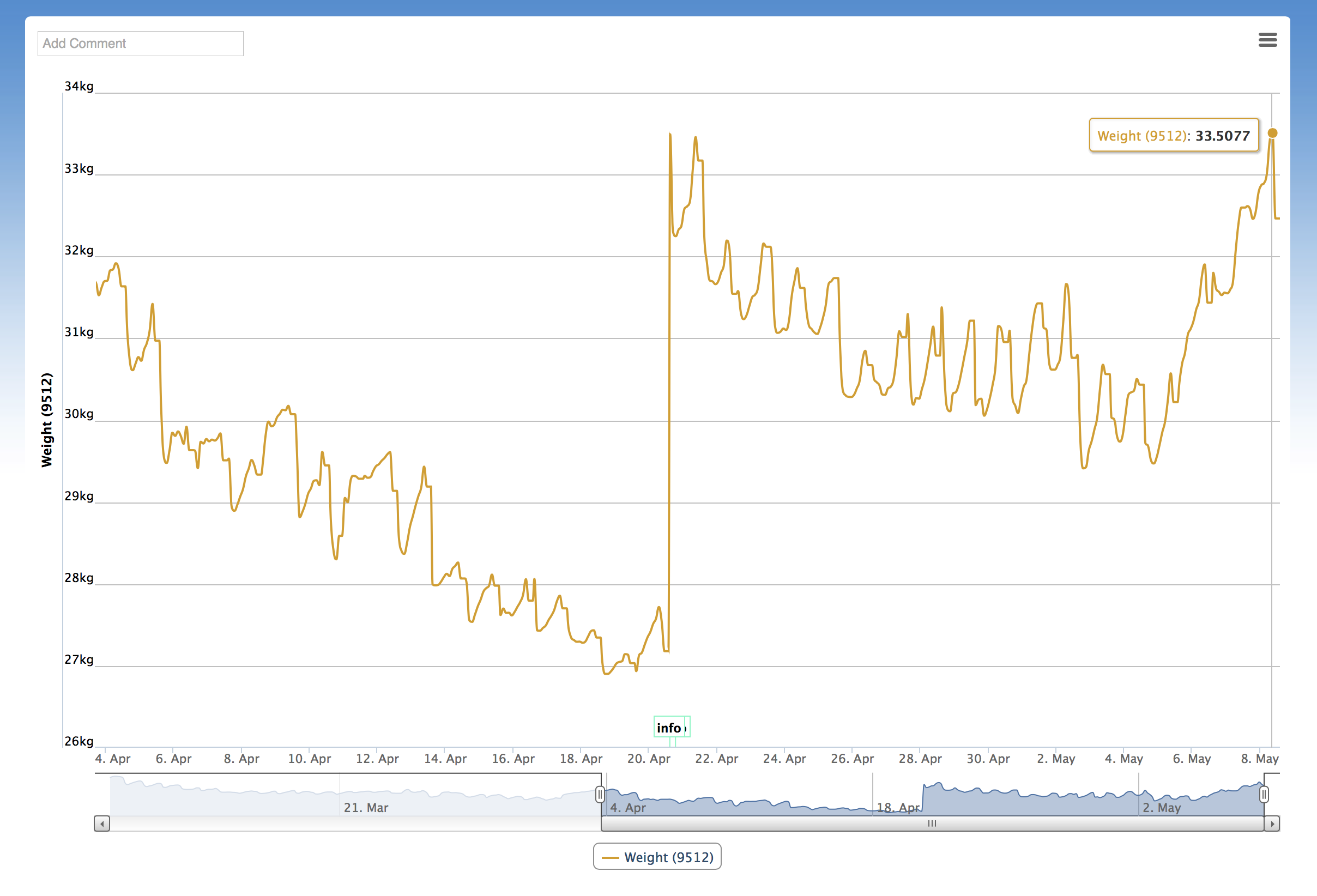 So I filled the van with supers and just as well because all the hives there were working very hard. From a distance I had thought there mush be rape in flower close by but no – from the grey green pollen loads I have to conclude that sycamore is coming in.
Click here for Bee Trees: Sycamore
Click here for How to Set up your Arnia Monitors
Click here for How Install your Arnia Monitors
Click here for more about Remote Bee Hive Monitoring and applications
Click here for Arnia Remote Hive Monitoring Data
Click here for a video overview of the Basic Hive Scale
Click here for video instructions on how to assemble your Basic Scale
Click here for How to Make your own Scale Hive
Click here for Bees, Honey and a Scale Hive
Click here for Remote Hive Monitoring Action
Copyright © Beespoke.info, 2016.  All Rights Reserved.