It's amazing that the ivy came into bloom in early August this year and it is still flowering and the bees are working it 3 months later!
Admittedly the earliest flowering ivy was a few miles downhill from here and we are on up on the north face of a chilly hill where most things are late, however – it's still quite a spread you must admit.
Every warm day now, the bees are all over it gathering pollen and whatever nectar there may be. Spot the bee – click on the photo below for a better view.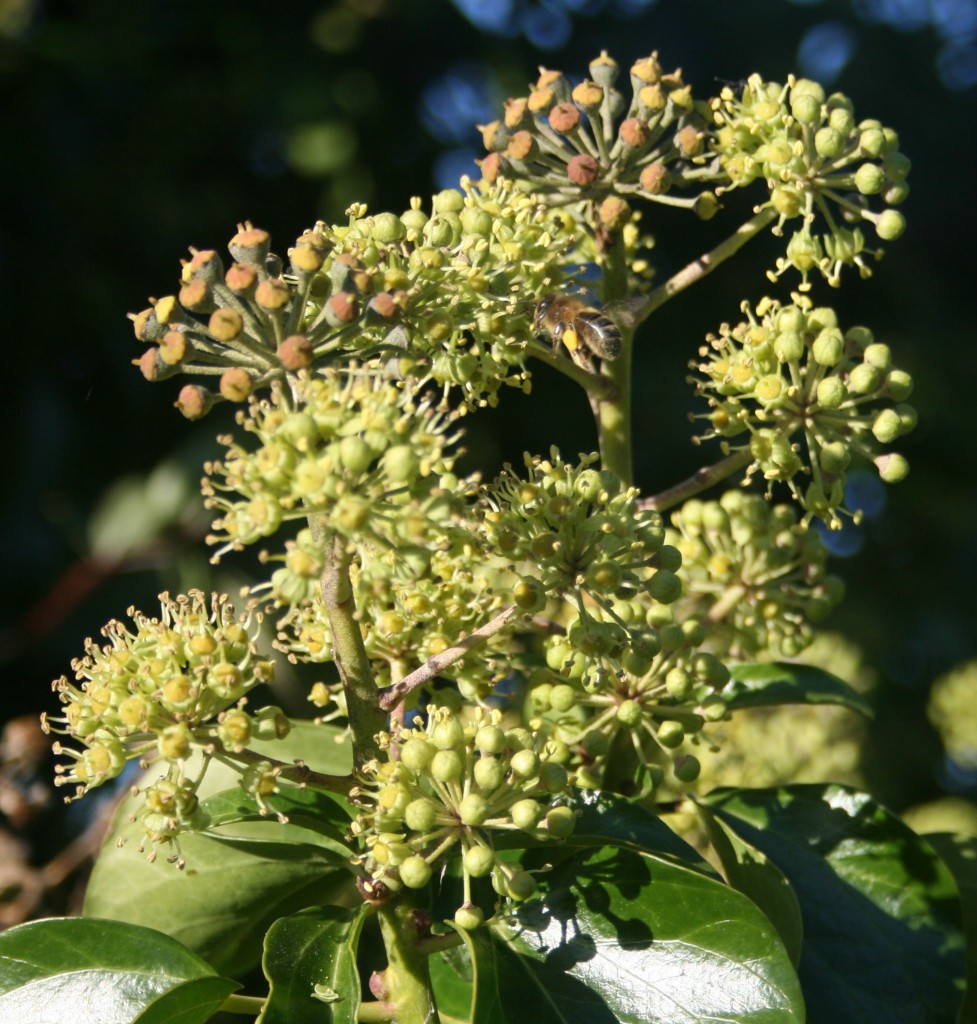 Some of the flowers in this picture were pollinated some time ago and you can see the berries developing, russet now but black later. Some are still in full bloom and others are only buds. These last will almost certainly not open at all.