Here's an interesting photograph – the bee in the photo above is being hoisted aloft inside a gorse flower (Ulex europaeus) by the spring-loaded pollination-paraphernalia. Note the brownish orange pollen load.
In the picture below you can see the bee reversing out with its belly covered in pollen. Click the picture for a better look.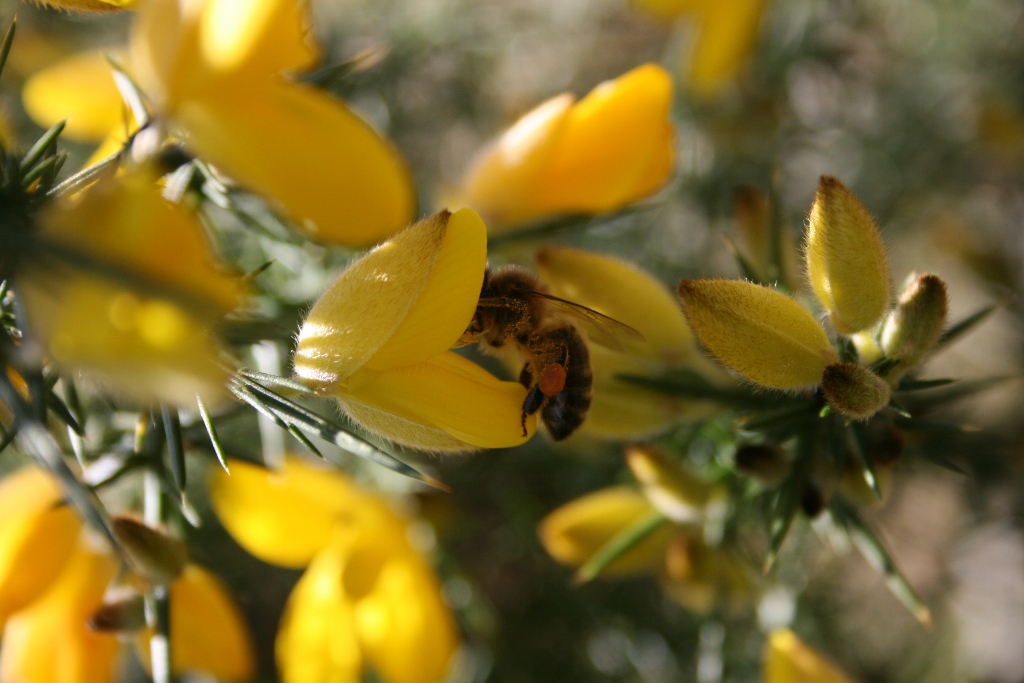 For more on the intricacies of gorse pollination click here.
Copyright © Beespoke.info, 2014.  All Rights Reserved.