A sunny morning in late February after a frosty start and still a bit on the nippy side – no more than 8 degrees – but the bees are out and eagerly mobbing the crocuses which are quite important bee flora – especially as the snowdrops are nearly over and there isn't much else about. They are only just opening now but should be open every sunny day from now until mid-March. The bees won't get honey from these but fresh pollen at this time of the year is important as it will give them all a bit of a boost and help get the queen laying.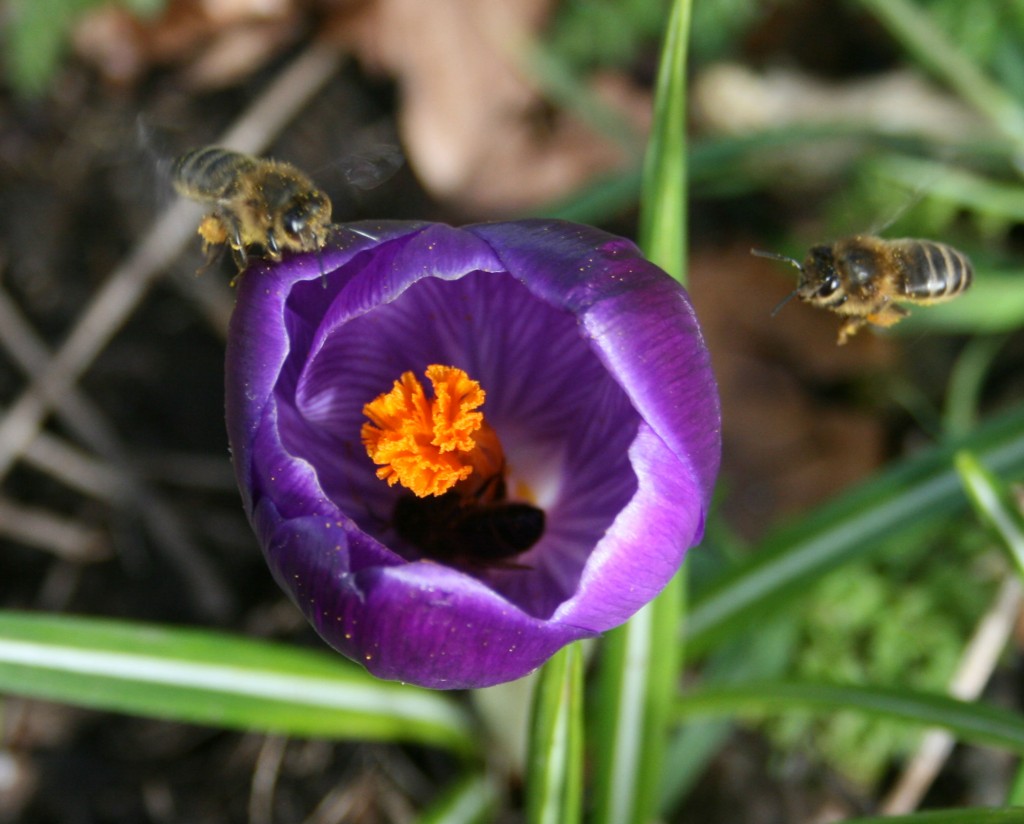 You can see the bright orange stamens inside the flower and grains of orange pollen on the flower petals and on the bees (below). Once packed tight into the corbiculae (pollen baskets) though, the pollen loads are quite a dirty shade of orange as you can see on these two little airborne bees. There's another at work inside the flower. Click the photos for a better view.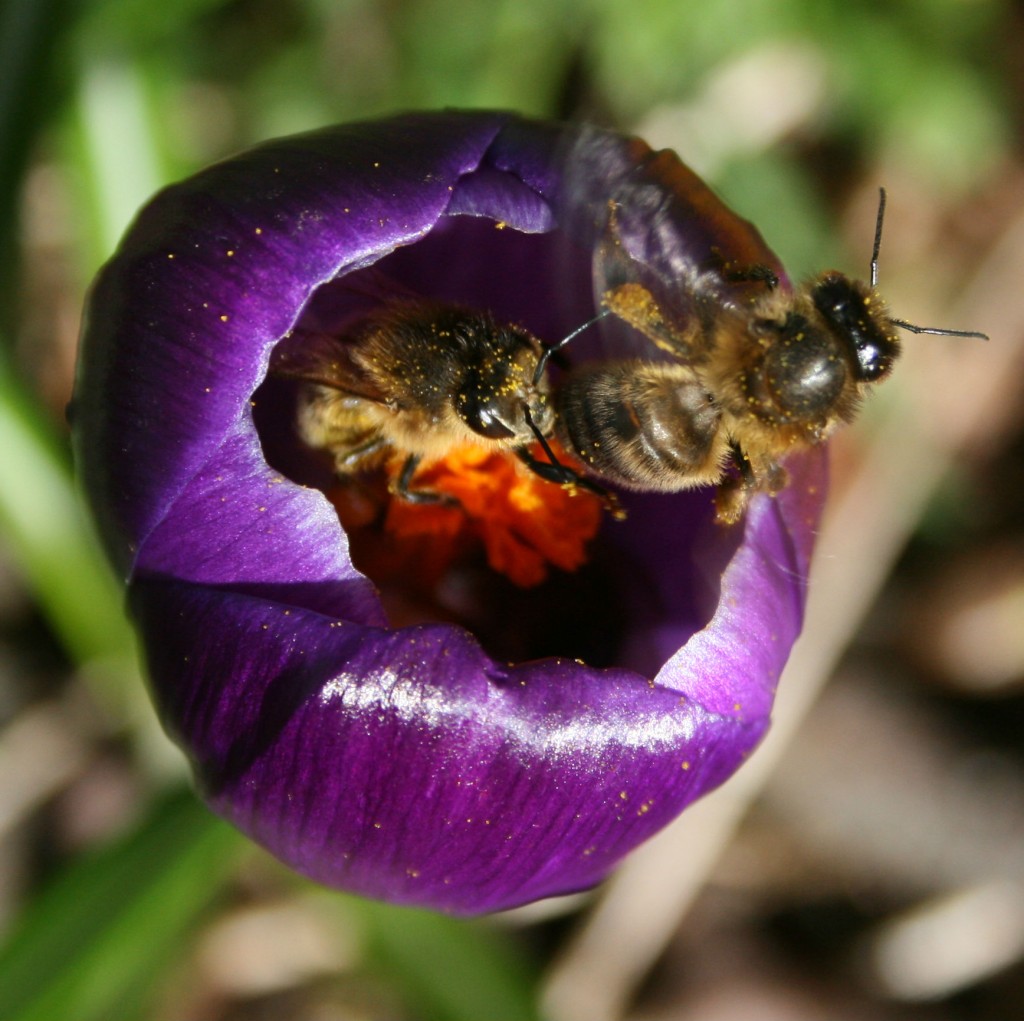 There were three bees in this flower although you can only see two, it's hardly open but it should be well pollinated.
But if the weather is just too shitty to bear – click here to watch this clip of me and Al instead. Trust me.
Copyright © Beespoke.info, 2014.  All Rights Reserved.