Between the showers, the sun is very strong and the the sycamores are alive with bees. One of the good things about sycamore flowers is that they hang down beneath the leaves in the shelter of the canopy so showers don't really harm them. However, gusty squalls will tear off the flowering panicles – lovely.
The forecast for the next few days is good, so with the trees in full bloom there is a good chance of a few pounds of honey.
For more sycamore information click here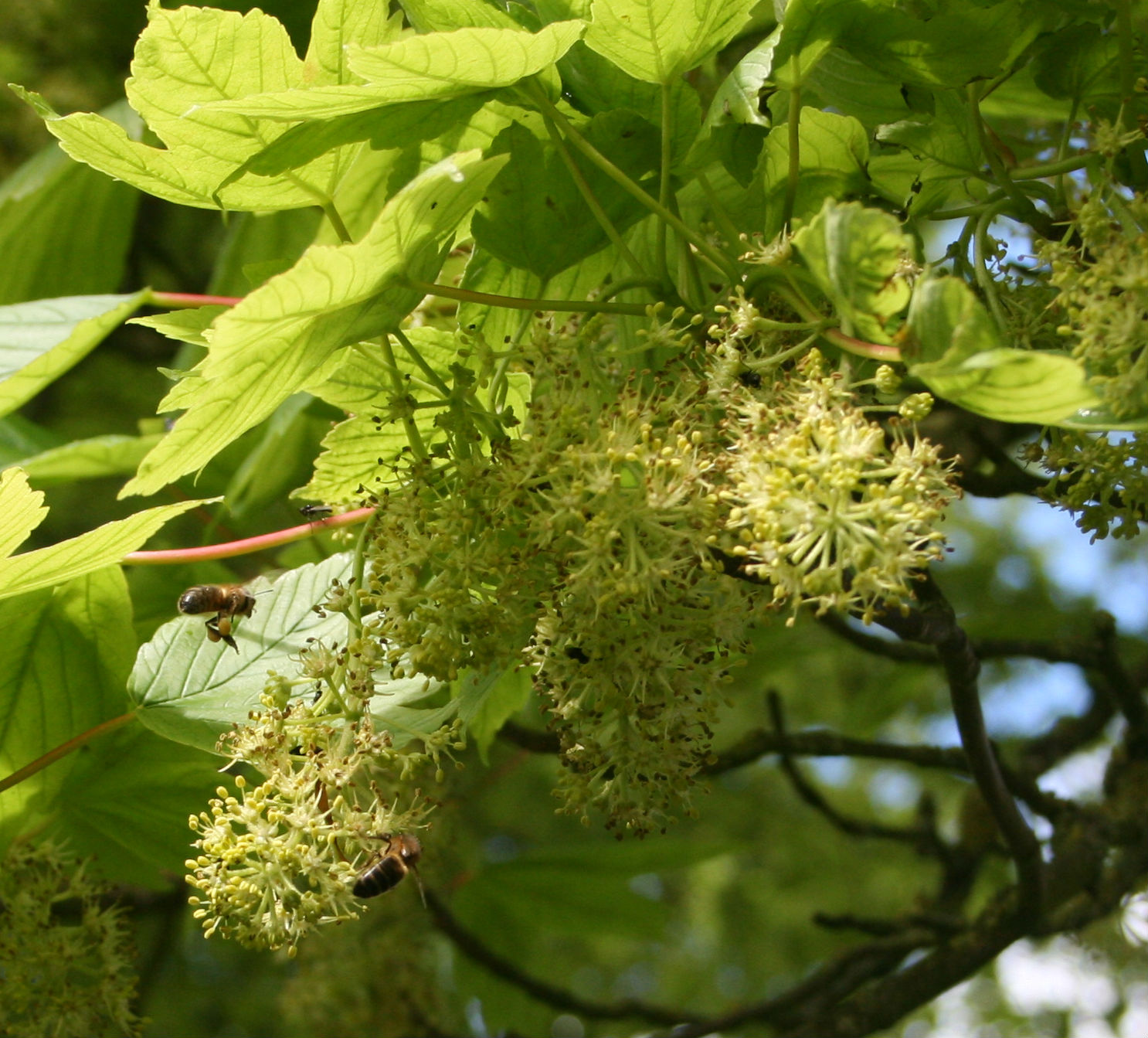 If you click on this picture you should be able to see a close up of the snot green pollen loads.
Copyright © Beespoke.info, 2014.  All Rights Reserved.