This is a picture of Home in the deep mid-winter of 2011 when we had temperatures of minus 18!
It was amazing, we had icicles 2 ft long hanging from the gutters and because we had insulated the loft, even the water tank froze. We had to open the  loft hatch and let the warm air up to thaw it out. Unfortunately it also loosened the snow on the roof which then slid off in sheets taking the gutters and the icicles with it.
I started beekeeping in 2001 with two hives and I now work 40 – 50 colonies of dark Irish bees. They were swarmy and some of them can still be a bit bad tempered when they have honey on board but they improve year on year. The improvement work continues – watch this space, or more specifically the page entitled 'Native Bee'.  Also the post on the Irish Native Bee which has links to several bee improvement articles.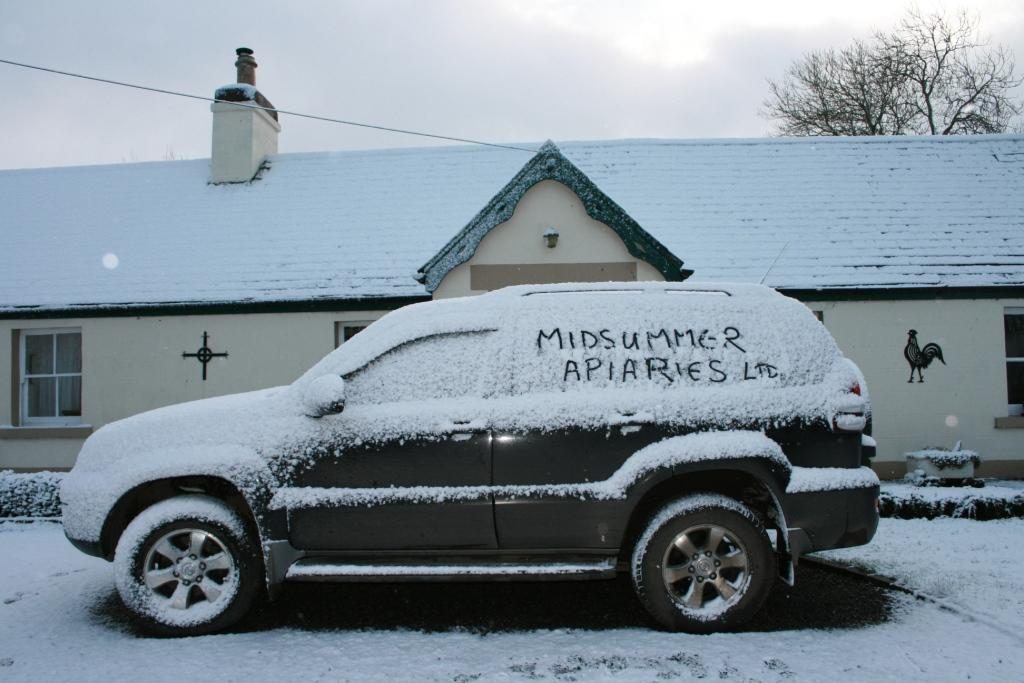 Together we make a 'small country living' from the sale of bees, skeps, honey and beeswax and associated cottage-industry products such as candles, polish etc all sold locally.
During those years I've accumulated a lot of 'stuff' and rather than it sit here in my head or on this computer I may as well put it up here where it might be useful.
The other pages are of things I think are important – today – that might change tomorrow.