Berberis darwinii is a great shrub for honey bees – yeilding a nice supply of early nectar and ample greenish pollen in the spring.
It is quite a large hardy plant – at least 2m in height – with glossy, dark green evergreen leaves equipped with spines and it will live for up to 20 years. When in flower it is very glamorous indeed – branches can be smothered in clusters of bright orange flowers and a-buzz with bees of many species.
Here's a honey bee enjoying the weather and the Berberis in full bloom: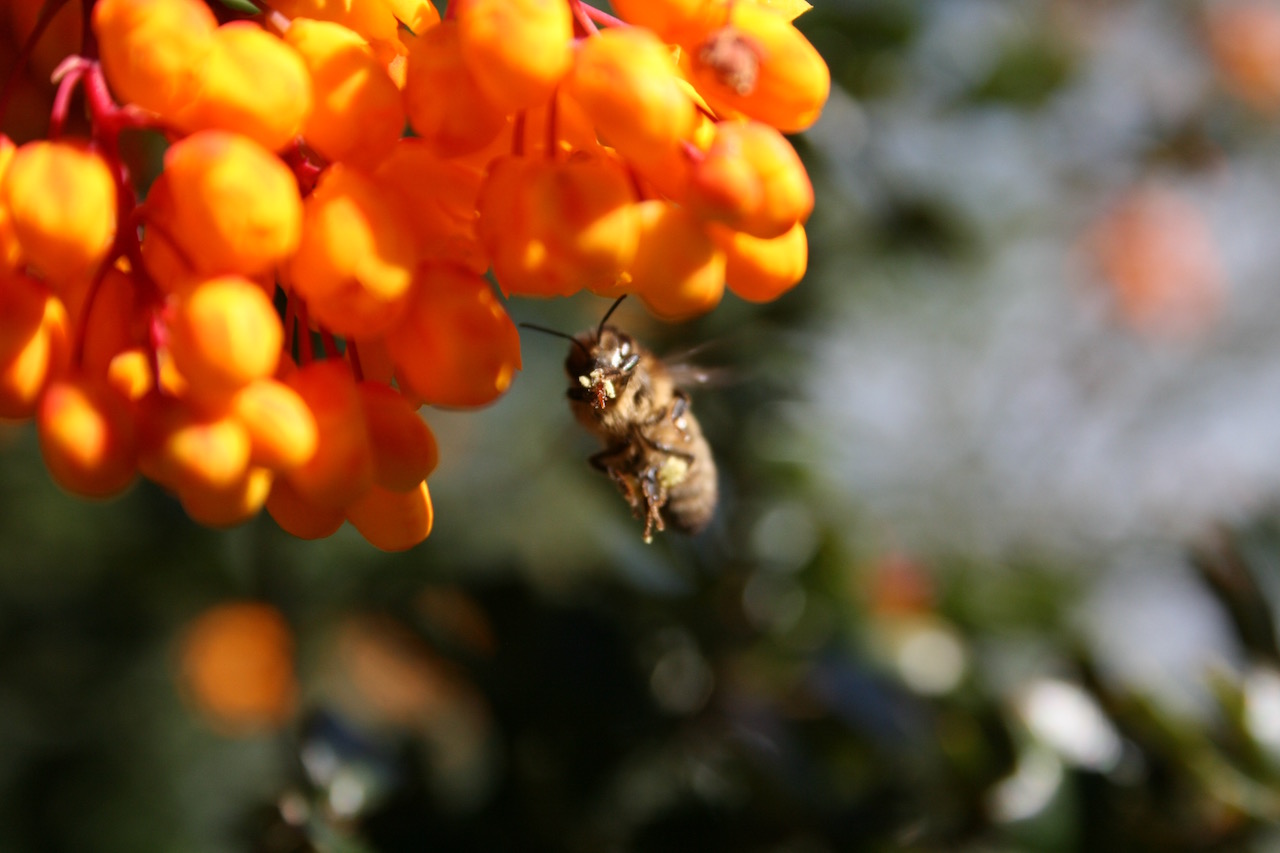 Click on this picture below and you can almost see the nectar gathering in the flowers: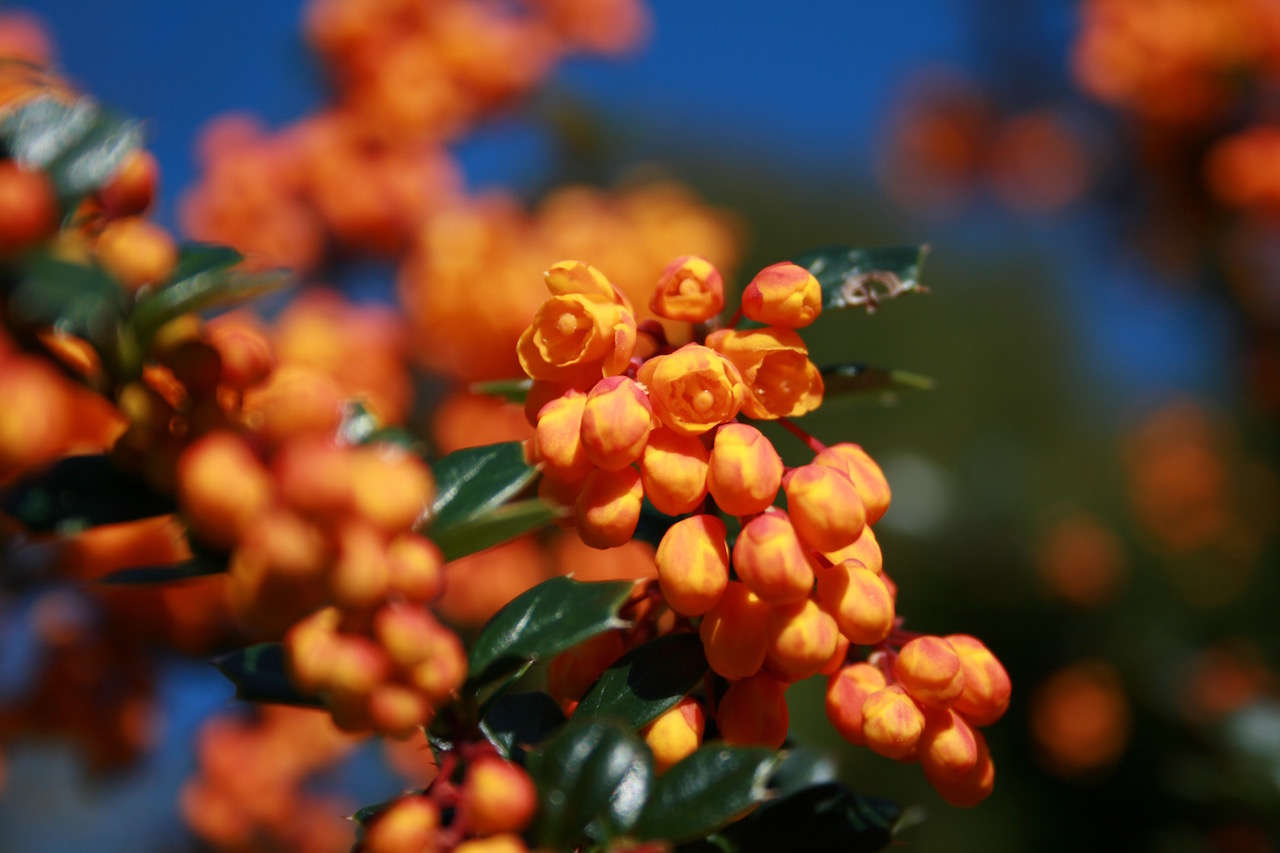 Click here for April  Bee Flora
Click here for March Bee Flora
Copyright © Beespoke.info, 2016.  All Rights Reserved.