A Snelgrove board is essential  but it need not be an expensive addition to the beekeeper's armoury. This one below was home-made by me and if I can make one anybody can. If you have never seen one before, click the picture below for a closer view.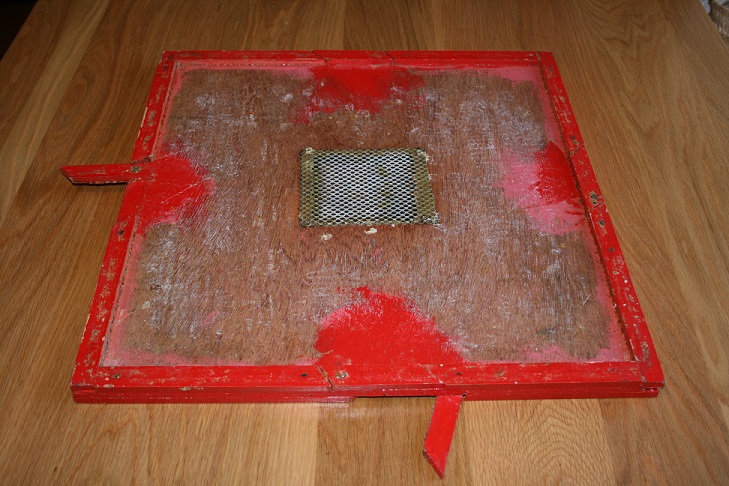 It consists of:
A sheet of plywood with the same horizontal dimensions as your beehive of choice.
It is equipped with beespace-thick (about 6-7mm) lats attached to all sides top and bottom.
There is hole about 3″ square cut into the centre which is covered with a metal grille with mesh small enough to prevent bees from actually climbing through but large enough for them to communicate with each other through it physically with their probosces.
On each side, top and bottom are doors which can be opened and closed by the beekeeper but not by the bees. You can get away with doors on three sides only but the fourth one can come in very handy at times. Here's a helpful close up of one of the doors – click it for a close up: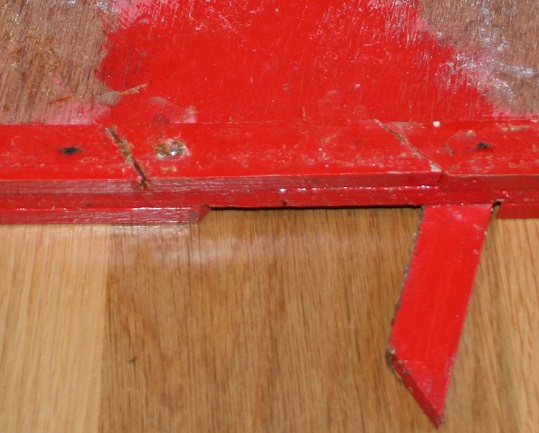 You will need to paint the outside edges to prevent the ingress of moisture and subsequent rot. If you can't be bothered with that you could use marine plywood and durable timber but it would be more expensive and wouldn't look half as snazzy.
Click here for instructions on how to use it
Click here for a review of L.E.Snelgrove's wonderful book
Copyright © Beespoke.info, 2015.  All Rights Reserved.