Lovely sunny day – 14 degrees and slack winds – a perfect day for spring bees looking for pollen.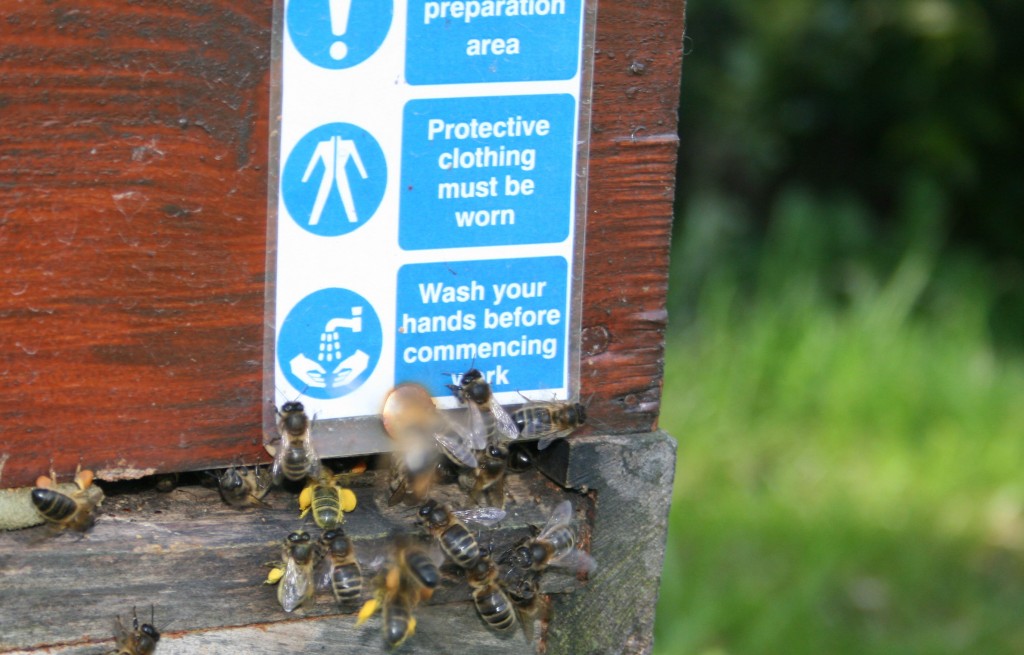 Here's a hectic picture of lots of pollen hurtling into the scale hive today.
The yellow pollen loads are willow.
The brown pollen loads are gorse.
Click the photo for a better view.
Copyright © Beespoke.info, 2014.  All Rights Reserved.